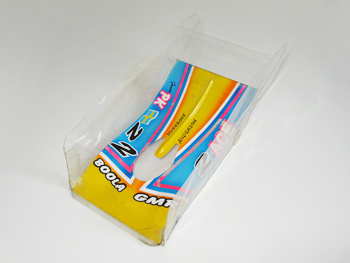 The only major change in design of the perimeter up to present days happend in the mid 90's.
The need for lighter cars brought a switch from steel to aluminium as material for the chassis.
This took the chassis weight down from aprox. 15 g to 10 g, but on the downside it made the chassis much more fragile.

This chassis was driven by John Tore Andersson in the US Nats of 2000. A crash, destroying the chassis, took him out of the race.
The body, painted by Mickey Johnston, rented him the Concourse price anyhow.