Back to chassis
1983 "Fiberglass" by Barry Magee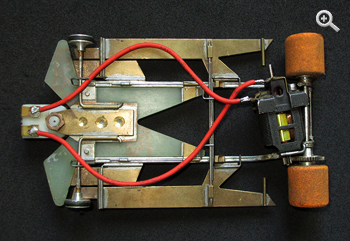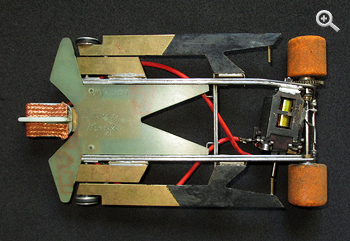 This was the first successful attempt to use another material than the standard brass/steel.
It includes a number of "new-thinking" details, as always on anything Barry Magee laid his hands on.
Motor is from England as well, an Inphinity soft cobalt setup.


Body is also designed and made by Barry.

Crosspiece up-stop is designed as a torsion bar damper.