Back to chassis
1977 "Crab" by Torgny Nordgren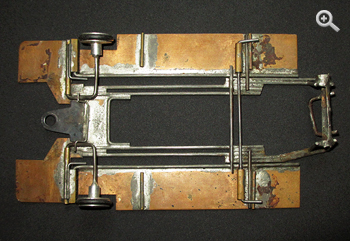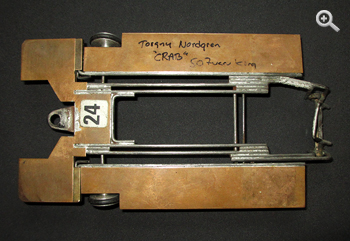 Another "Crab"-chassis from Torgny. On this someone has written: Torgny Nordgren "Crab" 507 varv King.
If this is true, this is the chassis that broke the 500 lap barrier on a Kingtrack in Sweden.
Torgny used it to win the first round of the 1977 Swedish Championship series in Gothenburg.

Read some comments from Torgny (only in Swedish).