June 2016:
2000 "ACE Aluminium Perimeter"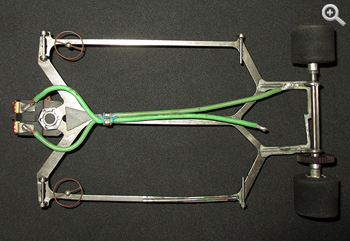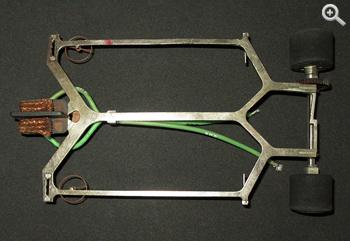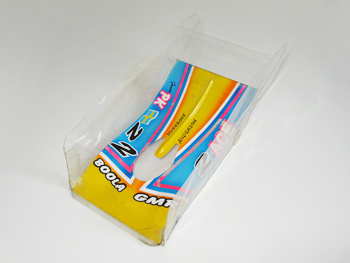 The only major change in design of the perimeter up to present days happend in the mid 90's.
The need for lighter cars brought a switch from steel to aluminium as material for the chassis.
This took the chassis weight down from aprox. 15 g to 10 g, but on the downside it made the chassis much more fragile.

This chassis was driven by John Tore Andersson in the US Nats of 2000. A crash, destroying the chassis, took him out of the race.
The body, painted by Mickey Johnston, rented him the Concourse price anyhow.


This is the last presentation in the "Chassis of the month" series.
If I get my hands on any more chassis they will be displayed from time to time.
Next up are the motors........

Click here to see all the chassis from the past.